Does anyone else have photos that are almost too special to scrap? I have been holding onto the blurry photo on this page for over a year. In the interests of getting it done and perfection being the enemy of productivity I vowed to get this photo scrapped this week.
Once again it was Shimelle to the rescue with another great and simple sketch.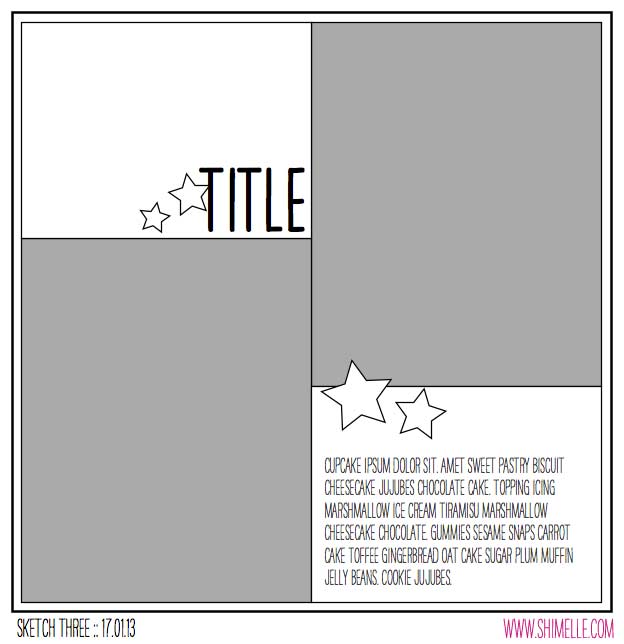 I had every intention of following it and then once I had glued down my four background pieces onto my go to grey cardstock I realised I had actually done something else. Oh well.
This really is a bit pinker than I usually scrap. Scarlett had been looking through my kit remains and expressed her love for the pink paper on the bottom left so that drove the colour choices. I loved the giant zigzag patterned paper so felt compelled to use it twice and in a thin strip to help divide the quadrants as well. The colours worked well with the 5th and Frolic bits and pieces and everything came together quickly. I really did not think I would ever use the fox faces in 5th and Frolic but it seemed to work well with the feel of this layout.
I have been beavering away at my Project Life and will share another couple of weeks worth tomorrow. I need to get all our Bangkok photos edited so I can get to work on Weeks 4 and 5 this weekend.
Welcome to some new faces who have started following my blog over the past few weeks. I am so excited to share my work and adventures with you. If you have any questions at all, please pop them in the comments and I will do my best to answer them.
Have a great Thursday!