After waking at 4.30 this morning in anticipation of a 5.30 start I was pretty tired by the time we arrived back to our apartment at two this afternoon. I knew I wanted to do something creative after four days away so I checked my Reader for all the sketches I had recently saved for later. Shimelle came to my rescue with this great little sketch.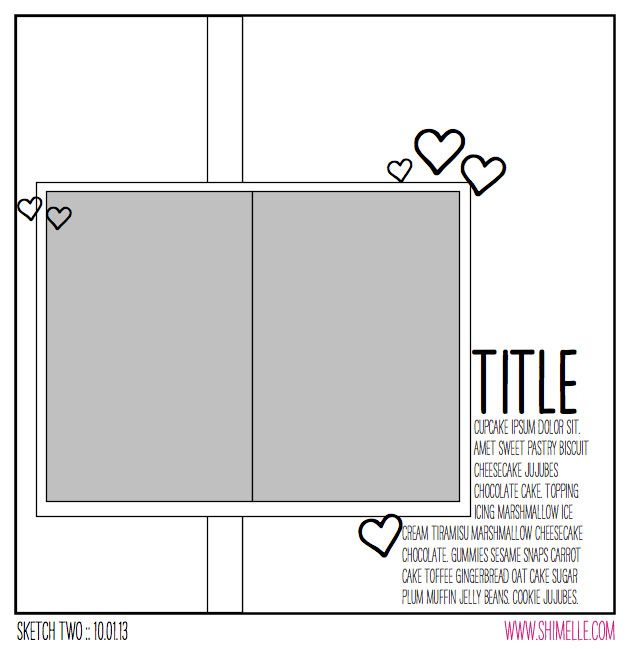 I searched through a bag of photos from last year and pulled out two pairs of contenders. I think I will reuse the sketch for the second pairing as well as they will not be living in the same album and it was a lovely simple sketch to play around with.
All the papers in this layout were SC exclusives either from Basic Grey or SC. I pulled out some hessian look thickers to add to the texture of the page. I added some October Afternoon number washi and a variety of stickers and chipboard from the Dear Lizzy 5th and Frolic range.It came together really quickly.
Coffee and cake have always been my go to comfort foods. My journalling reflects that although my lactose intolerance means the coffees are soy these days, with a bit of planning I can still enjoy the same kind of treat.
Bangkok was a great adventure for us all. I need to gather my thoughts a bit more before blogging about our few days there but I am feeling a lot less pressured about the whole moving issue now. Knowledge most certainly is power.
Have any of you played with Shimelle's sketch? Please post a link in the comments. I would love to see your take.