I love Shimelle Laine's sketches and starting points. Once again she made this layout a fun and simple process. I think perhaps I took it a little more literally than she intended but it is all good.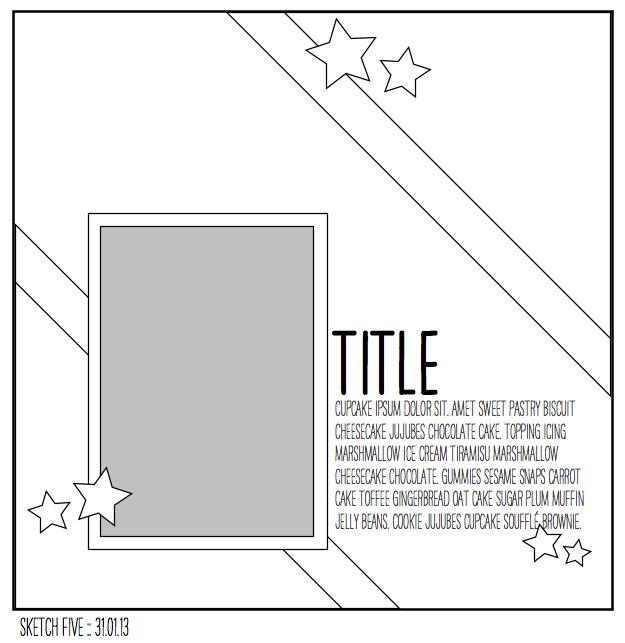 I can see this is a sketch I will work with again as it is super versatile and I would like to try it turned on its side.
This is a very ordinary picture of Miss Three eating ice cream which is a fairly regular scenario. There is just something about this image that I liked as I flicked through my photos. It also meant that I was able to use some of my Christmas papers on a non Christmas layout.
I decided to run with the using the same embellishment in all three spots. In this case I used the word love and sequins.
I was really excited to try the Amy Tangerine embroidery templates on this layout. It was a bit crooked but I love the look and the colour of thread included was perfect.
More sequins and sparkle. Can you have too much of this? I think not.
I was really pleased to include some little words from the new MME collections. I am obsessed with those word sheets.
Does this sketch spark your interest? I would love to see any of your takes on it.