Sometimes you see a sketch and you think that will be a good creative prompt and it is, for that one layout. Other times you see a sketch and you know you will use it over and over again. This is one such sketch.
People get into scrapbooking for many reasons and for me it was a combination of the old favourite, just having had a baby, and a love of all the pretty patterned paper. I adored all the pretty patterned paper but I also found it totally overwhelming when I first started. As a result, I have some seriously unusable paper stashed away in drawers and I joined Studio Calico to save me from making too many expensive mistakes.
Here is the wonderful Shimelle sketch :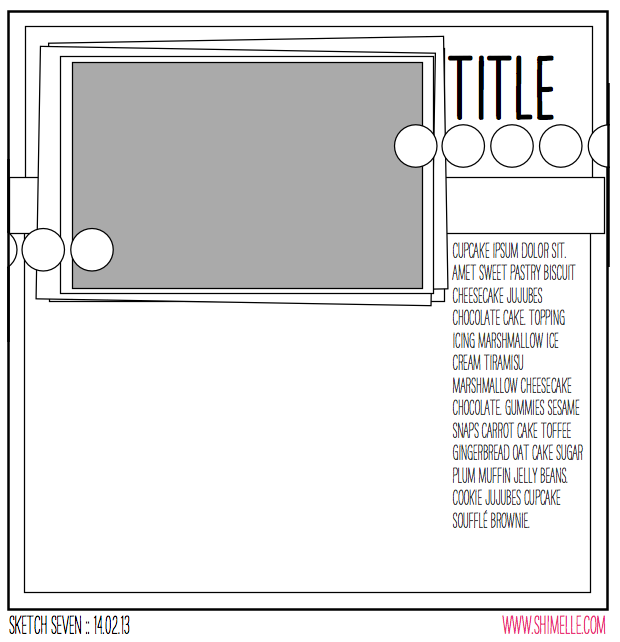 I really loved this scripty neutral paper and I didn't want to hide it and this sketch is designed for those occasions when you want to let a paper sing. The photo is a very bright one so it needed a little toning down and again this paper was perfect. All the other bits were scraps from My Summer of 69 kit and my Christmas add on that I had been working on previously. I loved the pop of colour from the ombre washi here too.
This photo is just a random single image of a float we saw being prepared along the Singapore River for the Lantern Festival. I loved it too much not to scrap but it doesn't really have any bigger story. I am happy it now has a home in an album!
I have linked my layout up to Shimelle's page. There are some lovely takes on this sketch if you are hunting for some inspiration.
There is a bit of school based excitement here this week. Miss Three received her first Scholastic Book Club pamphlet which filled my book loving heart with joy. The two of us are off to a performance of the Little Red Hen at a theatre tomorrow with the rest of her school friends. It is her first proper play so I hope she enjoys it.
Have a wonderful Wednesday!